BetConstruct
Categories:
Sports
|
Published by:
Admin OGR
October 12, 2021
BetConstruct
About BetConstruct
BetConstruct is a multifaceted developer and provider of solutions for online and land-based gaming. Since its launch in 2003, the company has amassed a litany of industry awards. Founded in Armenia and now headquartered in London, the privately held family-owned company employs over 1,000 people, most of them in Armenia. Additional locations include Ukraine, the US, Peru, UK, Latvia, Malta, Taiwan, Cyprus, Germany, France, and Croatia. The founder and CEO is Vigen Badalyan. He co-founded and launched Vivaro Betting LTD (VBet since 2014) in parallel with BetConstruct in late 2003 with Vahe Badalyan. The betting, poker, and casino site is very popular in Armenia.
BetConstruct Slots
A company with so many tendrils embracing the industry or 'fingers in the pie' if you will, which also focuses on excellence and efficiency. A company with the talent to pull it off… was bound to take a little slot studio, perhaps initially outsourcing different elements, and turn that one small part of their business into a virtual slot factory operation.
Conclusion
BetConstruct has leveraged its revenue-sharing and efficiently priced "casino moduled" into a vast array of tools for the online gaming industry. With each of their innovations, players are afforded a better product such as fast loading games, artificial intelligence picked live betting offers and competitive odds. While the slots creations are not earth-shakingly innovative, the tools used to create them give others in the industry opportunities and offer players variety in art and theme if not advanced bonus mechanics.
About – BetConstruct
BetConstruct is an award-winning developer and provides its services to both online and land-based casinos. They have a variety of products to offer to their clients, Live Dealer Casino, VR Casino, Skill Games, Poker, Sportsbook, Fantasy Sports, etc.
The complete management infrastructure of BetConstruct network sites, known as BME, i.e., Business Management Environment helps their clients with efficient back-office tools and required services for smooth and low-cost operation. Partners of BetConstruct can ask for whatever service they require, such as payment-related services, games, licensing services, support, and market strategies.
BetConstruct was founded in 2003. It is a part of SoftConstruct which currently offers its services to 11 trademarks along with BetConstruct with over 3000 employees working at their 16 branch offices worldwide.
Some products and services offered by BetConstruct to its clients are Games, CRM Targeted Marketing Campaigns, B2B/B2C support, Payment Gateway, Back Office Tools, Licensing, APIs, etc.
BetConstruct Games
BetConstruct betting platform offers nearly 6500 slots and online casino games for the web and nearly 5500 games for the mobile platform.
Mainly BetConstruct offers games from third-party suppliers, such as NetEnt, Yggdrasil, Evolution Gaming, and Microgaming. Other than that, it also provides self-developed HTML5 casino slots for both mobile devices and the web. All these self-developed games have amazing graphics, smooth navigation, and a simple user interface.
The top and most popular games offered by BetConstruct are Slots, Jackpots, Video Poker, Live Casino, Card Games, Virtual Tables, Keno, Farkle, etc.
More than 60 suppliers provide their products and services to BetConstruct Gaming Providers, such as: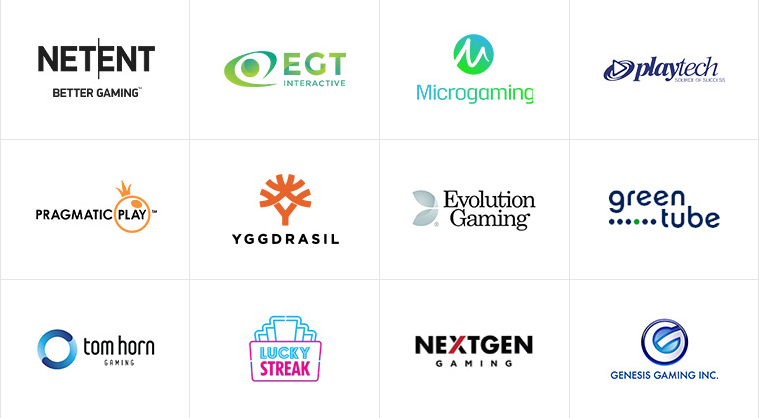 Licensing Services
Holder of multiple licenses, a few which are provided with their software are:
All Right Reserved © 2022 Onlinegambling-review.com